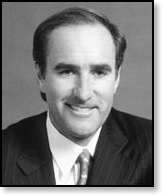 CEO Succession - Dennis Carey, Executive Recruiter
Strategies and techniques to support a seamless transition of leadership.
"In today's transparent, highly competitive and global environment, boards have come to see that their role in CEO succession, ensuring the continuity of leadership of the organization as its fundamental fiduciary responsibility on behalf of all shareholders. Whether by sudden tragedy, poor performance, merger, takeover or simple retirement, every CEO will leave his or her position. The corporate boards that take on a systematic, predictable and transparent process in choosing the next leaders of the organization build stronger cultures, clarify the company's strategy and deliver value to all stakeholders, including employees."
Dennis Carey
CEO and Corporate Director Recruiter
For more information about CEO Succession the book, and the author Dennis Carey, click [here]